June. Monday was my birthday, and Nate's is tomorrow. Mine was fine, except for the horror show trump put on at D.C.'s Lafayette Square with hurling tear gas and stinger pellets and flash bangs at peaceful protesters to clear the area so he could do a bizarre and disgusting photo op with a Bible held up like a dirty diaper. (Like he's ever opened a Bible). I loathe that dictator fanboy.
But I enjoyed our seared scallops for my birthday dinner and two huge bags of premium cat bait birdseed from John.
It still feels like March, since that is when life came to a standstill. But what a long March (heh) it's been! The trump regime has completely "washed its hands" (yeah, pun) of the pandemic, even though it is most definitely still here and continues to rage in several states, especially those whose republican governors opened up way too early. In a rather humorous anecdote, the conservative state with skyrocketing coronavirus cases where the republican convention was supposed to be held this summer has summarily claimed that they can't hold it, especially since trump is demanding that there be no masks, no social distancing, or any acknowledgement that the pandemic even exists. I was glad that he was actually told "NO." (He's rarely heard that word his entire life). He's now desperately trying to con another state into holding it, but so far no takers. He'll probably threaten some republican governor with career-ending photos and someone will cave. My understanding is the democratic convention will take a more pragmatic approach and hold it virtually, which is a sad and frustrating reality, but the right thing to do.
We are now at nearly 108,000 deaths, with over 20,000+ new cases popping up every day. Here in Washington, we are doing much better in MOST counties, but others are still climbing in case rates, or stuck at a plateau. I was commenting on Facebook earlier that my concern is not only the states that opened so early, but now the effect of the mass protests across the country (and the funeral service for George Floyd held today with singing bodies crammed together in a Minneapolis church). A lot of the protesters have been wearing masks, and I'm glad to see that. But unfortunately it's not a protection against catching the virus. I worry that we'll be seeing some big spikes in the next few weeks, and if it means exponential growth of those cases like it did in the beginning, will that also mean a new threat with overwhelming hospitals? And more deaths…
You'd think a country that can equip every cop like a soldier could equip every doctor like a doctor.
In happier news, Nate and Sandra bought a condo! It's pretty good sized (nearly 1700 sq. ft.) and they figure if they get orders out of the area down the road (sob!), it'll make a good rental investment for them. Here are some pics!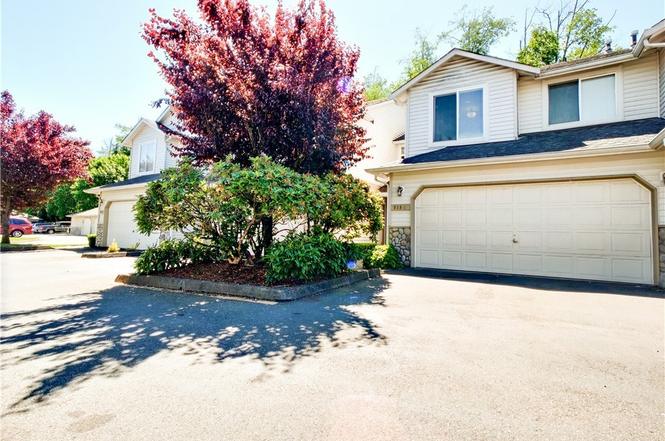 I'm excited for them! Closing will be June 30, so it'll be a busy month. (Nate is absolutely dreading the move…)
And! Here are a couple of cute pics of Quinn from his daycare (with his besties!)
Quinn is about 98% potty trained, and he's dressing himself! I sure miss him.