*Yawn*  I feel my body clock shifting. It's darker a little earlier at night and later into the morning and I've been feeling a bit cobwebby. We also had one HECKUVA thunder/lightning storm on Friday and it was eerily dark throughout the whole day. Some impressive rain, too, and the first significant measureable rain since MARCH. It's been a bizarre year.
On Friday I sent a text message to our neighbors a few houses down asking if they were going to be around over the weekend and if they'd like to come for dinner on Saturday. But they'd taken their sailboat out for a weekend spin (and were out and about in the midst of that storm! Yikes!) We also planned to invite our next-door neighbors so after John drilled and sawed in his shop for a while (wiring) and I hopped in the shower, John walked over to their house to invite them. It didn't quite go as planned! She had just been over to OUR place and nobody answered the doorbell (shop drills/saws and shower) to invite US over for dinner! (Plus, the dogs are deaf and don't hear the doorbell anymore). They also invited another couple (NEIGHBORS, of course!) How funny. So we went over there Saturday evening and it was fun and a wonderful dinner (that makes me realize I need to step up my game, although I'd planned to cook a beef roast which I suppose wouldn't have been bupkis). We had stuffed mushroom appetizers that were incredible, grilled rib-eyes to die for, and then she made two refreshing dishes from Giada De Laurentiis' cookbook that were so amazing that I've ordered myself the cookbook! (The stuffed mushroom appetizer comes from it, too). Look at this:
This is one of our neighbors, M, holding a plate of skewered fresh basil leaves, cherry tomatoes, and watermelon chunks! The combo of flavors was a dance party on the tongue, and I mean it! (Plus, how hard could that be?) And then a very flavorful and textured salad that I believe is this one but with added fresh beans and black olives:
It was delicious (and I suspect healthy).
It was kind of cool to peer over at our deck from our neighbors' house!
As much as I like our neighbors along here—and they are nice people—several of them come from some pretty Big Money, and I'm often stunned at how out of touch they can be. One guy is cartoony gun-happy and they're all unquestioning republican (except for the couple who were out on their sailboat). Some snippets:
"Caught that damned raccoon in my trap and blew his brains out."

"I wonder why the Mexicans don't like Rubio. He speaks their language." [W.T.F.???!!!]

"Hillary is completely unelectable. She'll go down for those emails or Benghazi." [eyeroll]

"I accidently knocked off about five crows the other day." [blows on his finger]

"I would like to see a woman president. Maybe Fiorina? She's quite the businesswoman. Oh, she supports the anti-vaxxers? Well, never mind." [also never mind she laid off 30,000 people, ran a huge  company into the ground, and still walked off with a $21 million golden parachute??]

"There's way too much corporate money in politics." [somebody is making sense!]

"I blame the unions." [Oh, brother.]
I did a lot of blank staring.
---
I've also been gathering together a few fun things for Nate and Sandra's reception. (Peacocks! I love peacocks!)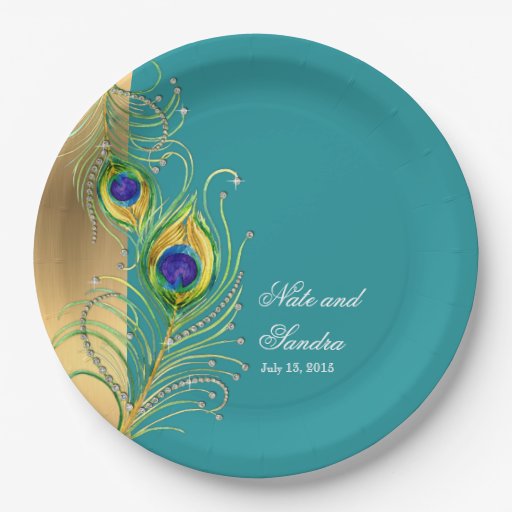 Peacock feathers!
So many possibilities!